Augusta Eliot (1737)
Individual Report for Augusta Eliot.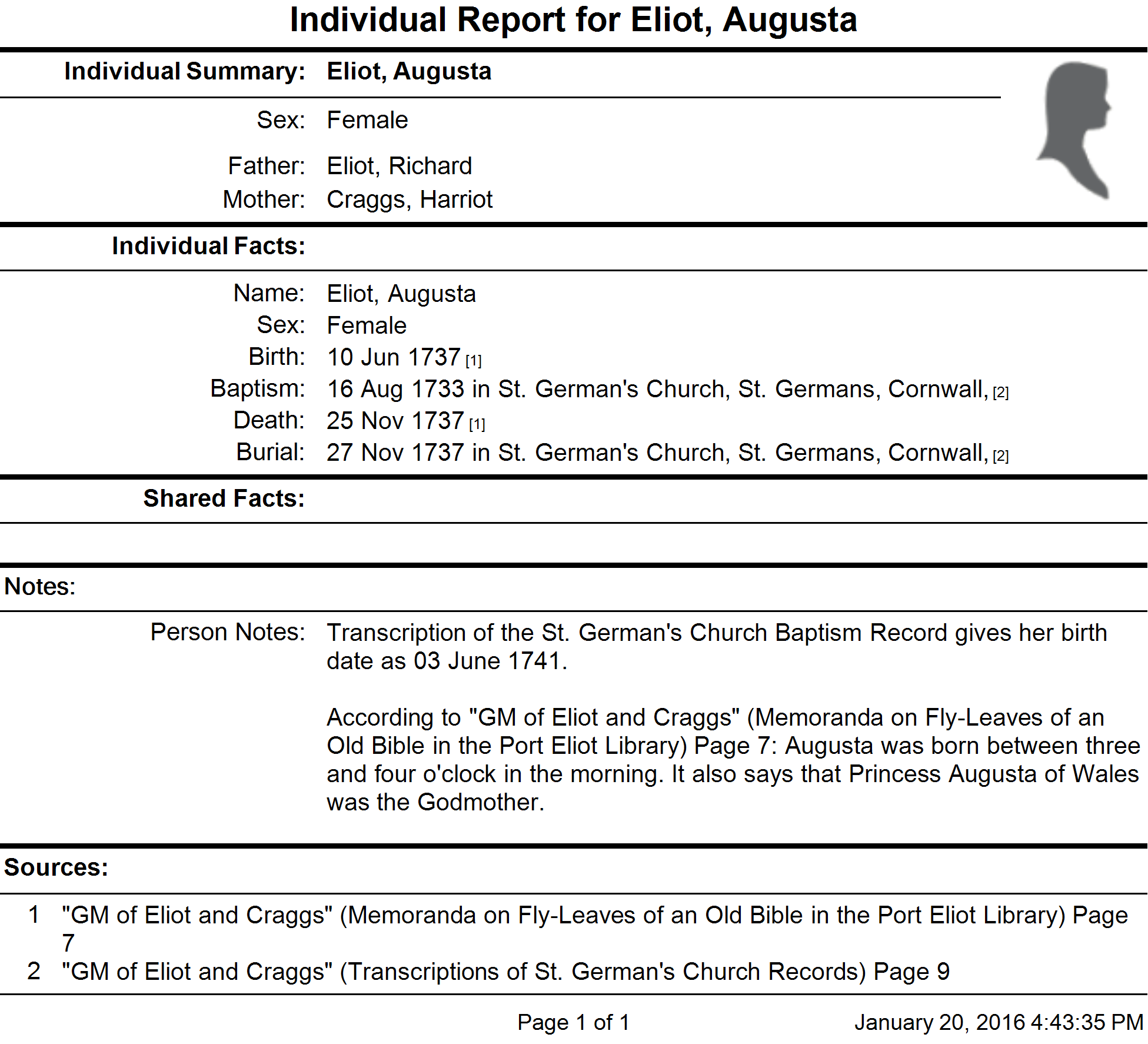 Sex: Female
Father: Richard Eliot
Mother: Harriot Craggs

Individual Facts:
Birth: 10 Jun 1737 [1]
Baptism: 16 Aug 1733 in St. Germans, Cornwall, [2]
Death: 25 Nov 1737 [1]
Burial: 27 Nov 1737 in Eliot Vault, St. German's Church, St. Germans, Cornwall, [2]

Person Notes:
Transcription of the St. German's Church Baptism Record gives her birth date as 03 June 1741.

According to "GM of Eliot and Craggs" (Memoranda on Fly-Leaves of an Old Bible in the Port Eliot Library) Page 7: Augusta was born between three and four o'clock in the morning. It also says that Princess Augusta of Wales was the Godmother.

Sources:
1 "GM of Eliot and Craggs" (Memoranda on Fly-Leaves of an Old Bible in the Port Eliot Library) Page 7
2 "GM of Eliot and Craggs" (Transcriptions of St. German's Church Records) Page 9