Hester Eliot (1734/5-1736)
Individual Report for Hester Eliot.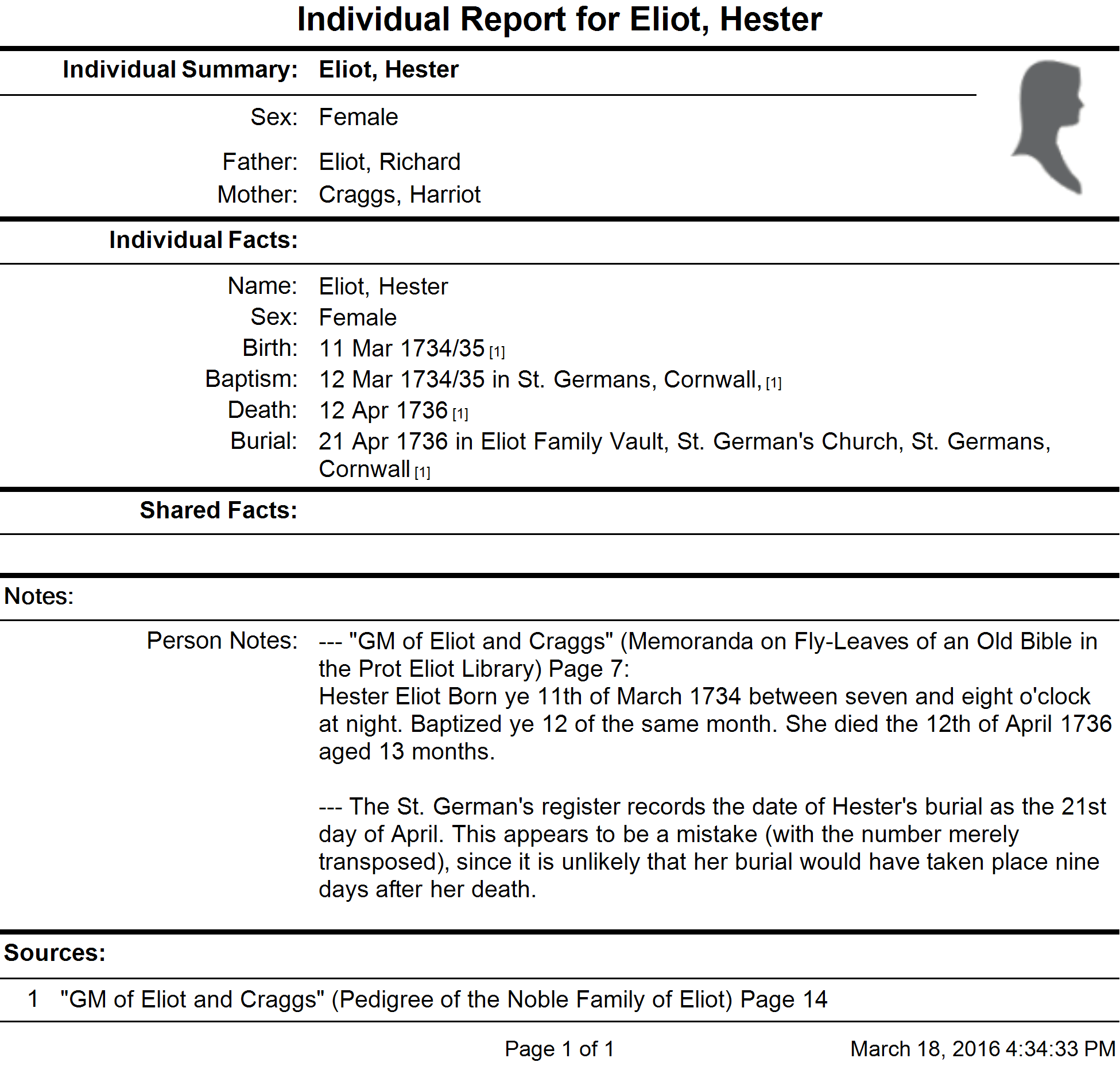 Sex: Female
Father: Richard Eliot
Mother: Harriot Craggs

Individual Facts:
Birth: 11 Mar 1734/35 [1]
Baptism: 12 Mar 1734/35 in St. Germans, Cornwall, [1]
Death: 12 Apr 1736 [1]
Burial: 21 Apr 1736 in Eliot Vault, St. German's Church, St. Germans, Cornwall, [1]

Person Notes:
— "GM of Eliot and Craggs" (Memoranda on Fly-Leaves of an Old Bible in the Port Eliot Library) Page 7: Hester Eliot Born ye 11th of March 1734 between seven and eight o'clock at night. Baptized ye 12 of the same month. She died the 12th of April 1736 aged 13 months.

— The St. German's register records the date of Hester's burial as the 21st day of April. This appears to be a mistake (with the number merely transposed), since it is unlikely that her burial would have taken place nine days after her death.

Sources:
1 "GM of Eliot and Craggs" (Pedigree of the Noble Family of Eliot) Page 14