William Pierce Ashe A'Court (1747 - 1817)
Individual Report for Sir William Pierce Ashe A'Court, Bart.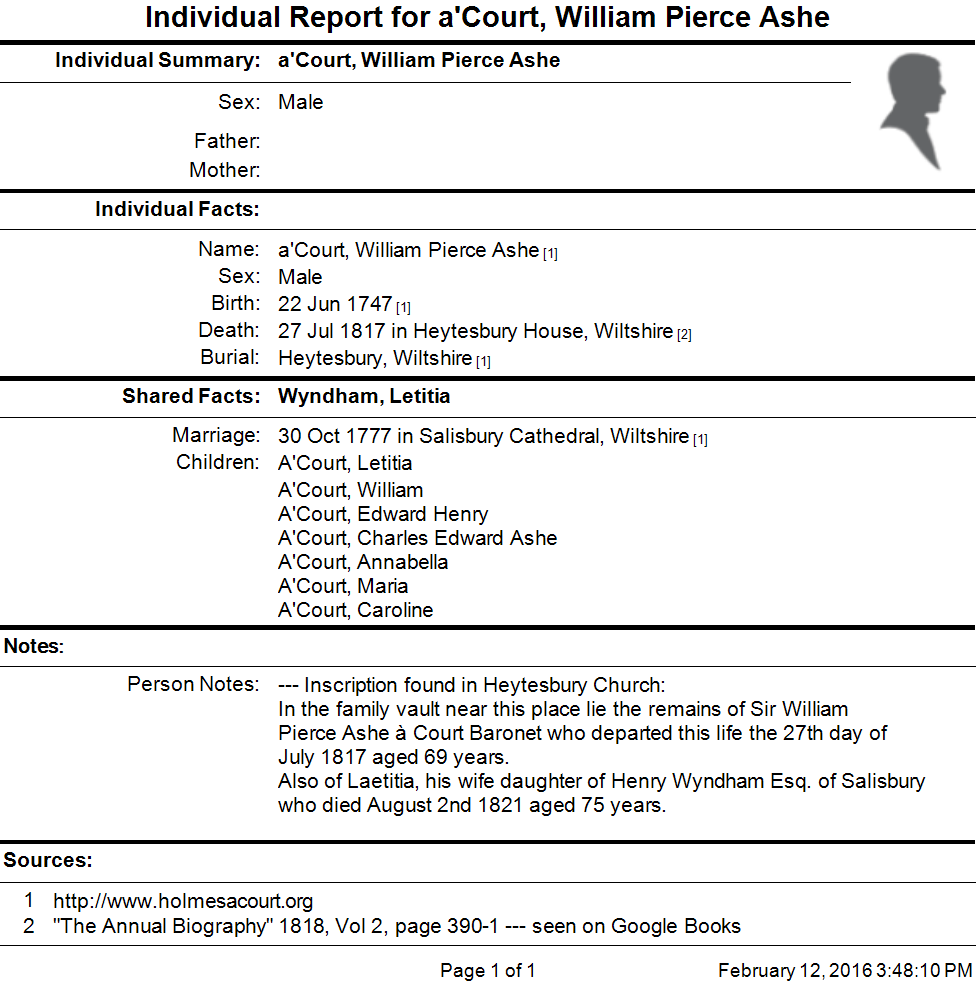 Sex: Male
Father:
Mother:

Individual Facts:
Birth: 22 Jun 1747 [1]
Death: 27 Jul 1817 in Heytesbury House, Wiltshire [2]
Burial: Heytesbury, Wiltshire [1]

Spouse: Letitia Wyndham
Marriage: 07 Feb 1809 in Heytesbury, Wiltshire [5]

Children:
Letitia A'Court
William A'Court
Edward Henry A'Court
Charles Edward Ashe A'Court
Annabella A'Court
Maria A'Court
Caroline A'Court

Person Notes: — Inscription found in Heytesbury Church:
In the family vault near this place lie the remains of
Sir William Pierce Ashe à Court Baronet
who departed this life the 27th day of July 1817 aged 69 years.
Also of Laetitia, his wife daughter of Henry Wyndham Esq. of Salisbury
who died August 2nd 1821 aged 75 years.

Sources:
1 HolmesACourt.org
2 "The Annual Biography" 1818, Vol 2, page 390-1