Mary Bruin (? - Bef. 1577)
Individual Report for Mary Bruin.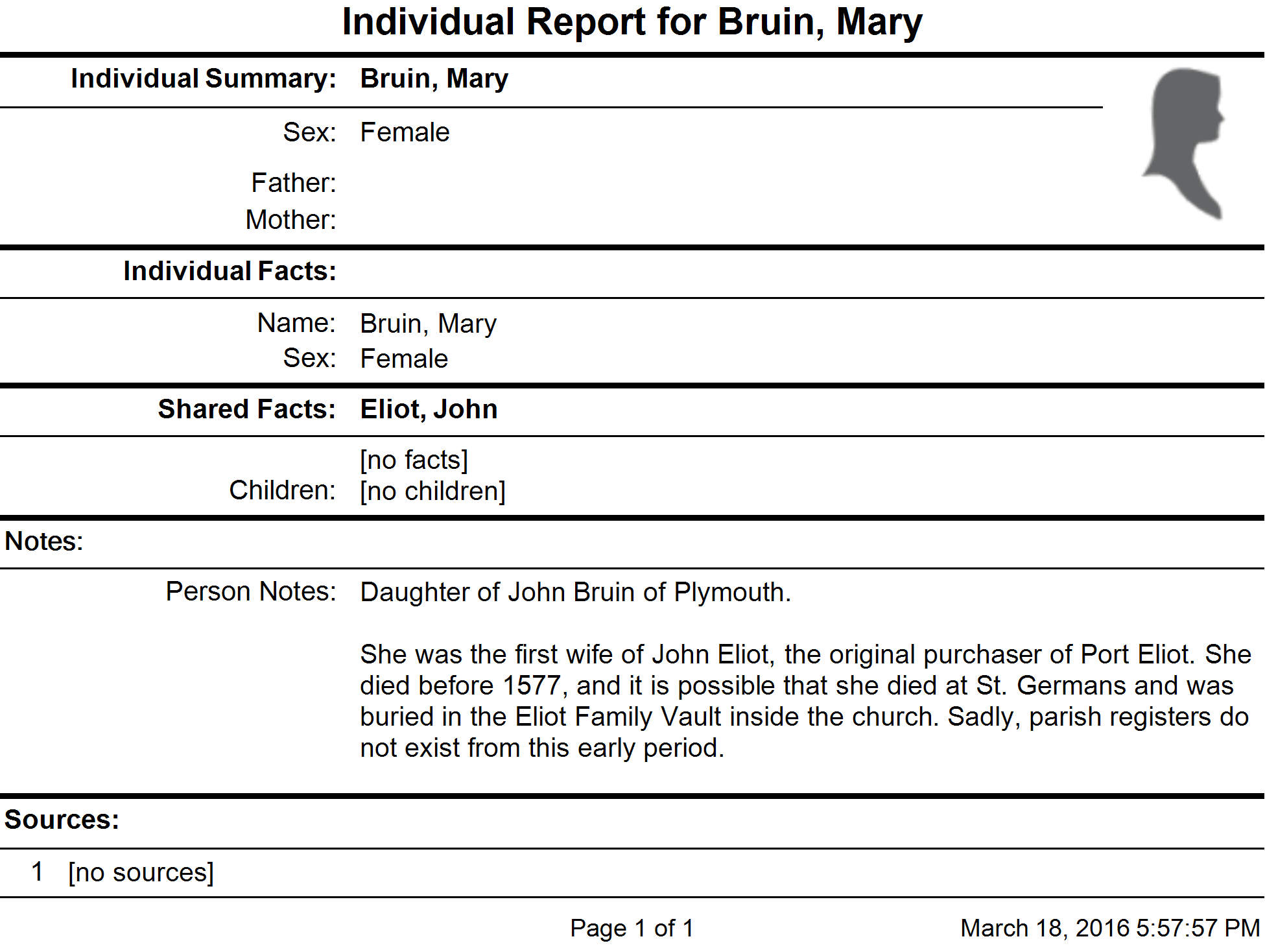 Sex: Female
Father: John Bruin
Mother:

Individual Facts:
Birth:
Death: Bef. 1577

Spouse: John Eliot

Personal Notes:

— Daughter of John Bruin of Plymouth.
She was the first wife of John Eliot, the original purchaser of Port Eliot. She died before 1577, and it is possible that she died at St. Germans and was buried in the Eliot Family Vault inside the church. Sadly, parish registers do not exist from this early period.